Canada's First fully-integrated remote renewable energy micro grid
The OPG micro grid collaboration with Kiashke Zaaging Anishinaabek – Gull Bay First Nation will help the community reduce its dependence on diesel power generation and demonstrate an innovative and viable solution to long standing northern energy issues.
This micro grid project is a first for the OPG, and it utilizes solar panels, lithium-ion batteries for storage and a control system to help the community offset its diesel usage by more then 100,000 liters per year, which is about 25% of its current consumption.
"This project reflects our peoples' connection with the land and our responsibility as caretakers on behalf of all living things for seven generations. Through KZA's ownership of the micro grid, we shall replace thousands of liters of dirty diesel fuel with clean solar power, and would be honored to share our experience with off-grid Indigenous communities across Canada."
Mashkawiziiwin Clean Energy Future
To date, the Diesel Generators have replaced just over 24,000 liters of diesel fuel with clean solar power!
The Mashkawiziiwin Energy Projects Team and Housing Portfolio Holder Councillor Lawrence Shonias are working together with Carleton University Boreal Builders Capstone Project team on an innovative home design that incorporates renewable technology, is affordable, easy to build and built to last.
Clean Energy Bingo coming at the end of February. Prizes to be won! Keep an eye on the KZA website and Community Bulletin Boards for official poster.
AJ Esquega is continuing to work on the Community Energy Plan and will be conducting home energy audits sometime in the near future. More details in the next newsletter.
AJ Esquega will be looking at switching lights from incandescent to LED. Please let him know if you are interested in this for your home.
KZA Micro Grid Documentary will be coming soon. This documentary is about 30 minutes in length and captured the various stages in the micro grid development and impact it has made in the community. This documentary will also be helpful to other Indigenous and remote communities looking to transition off diesel fuel.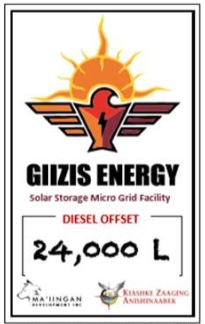 Giizis Energy Solar Storage Micro Grid Facility celebrated its launch day on August 16th, 2019. In attendance were many supportive community members, media outlets, and Grand National Chief of Canada, Perry Bellegarde to name a few. To date, the diesel generators have replaced just over 24,000 liters of diesel fuel with clean solar power!
Gull Bay First Nation will be featured on a new show called, Power to the People, which starts premiering January 28th on APTN. Host, Melina Laboucan Massimo explores how Indigenous people, values and wisdom are guiding the way to a sustainable, clean energy future. Watch the clip to see Canada's first fully-integrated remote renewable energy micro grid.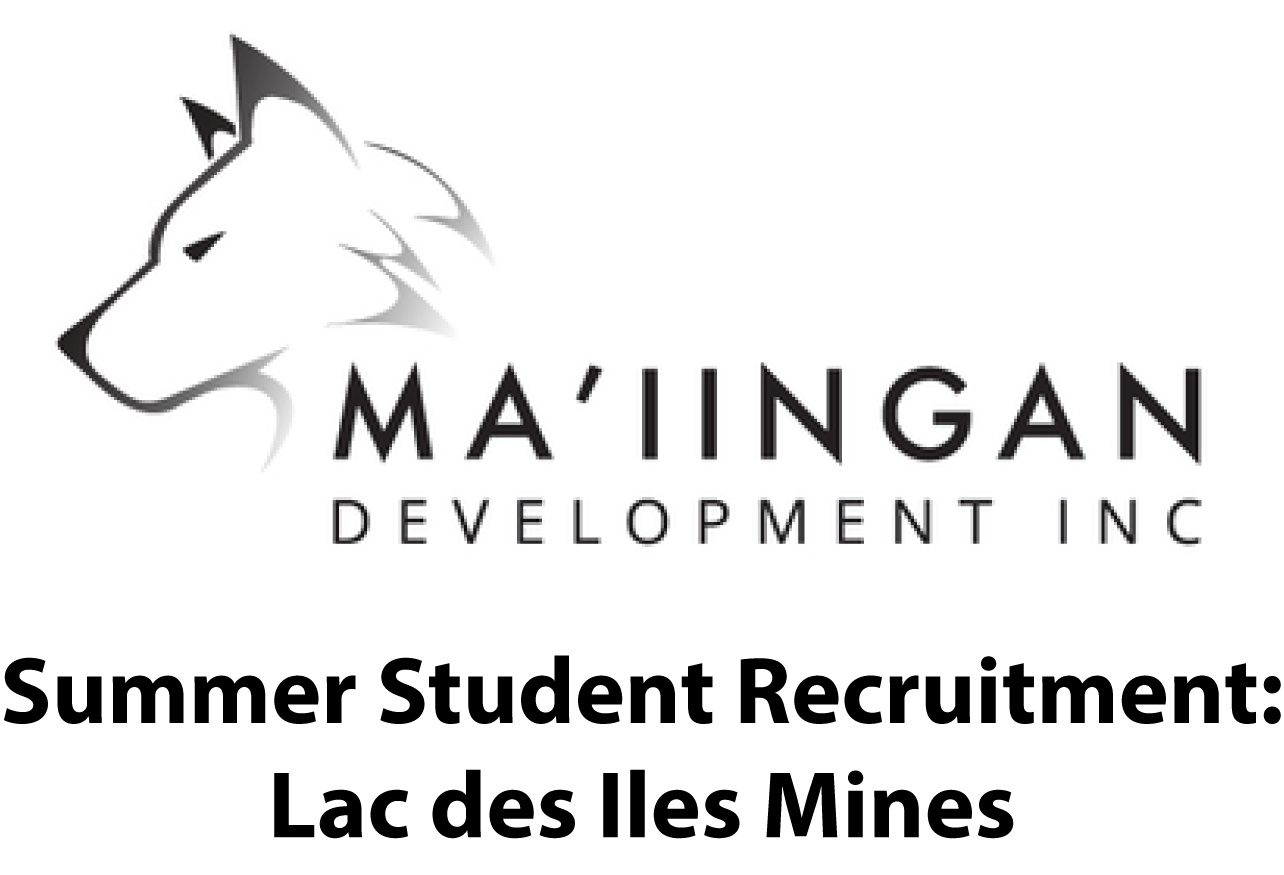 Employment Opportunity:
SUMMER STUDENT RECRUITMENT
Lac des Iles Mines is currently recruiting for several summer student positions to work in the Maintenance, Warehouse or Mill Departments during the period May 1 to August 31, 2020. Experience in a mining or industrial setting is an asset.
APPLICATION DEADLINE MARCH 31, 2020

Gezhtoojig Employment and Training in partnership with the Infrastructure Health and Safety Association and Cambrian College are seeking interested ABORIGINAL participants for this 15 week job readiness program.
APPLICATION DEADLINE MARCH 10, 2020